School News
Yee haw! 2014 is starting off great!
Posted on

September 14th, 2014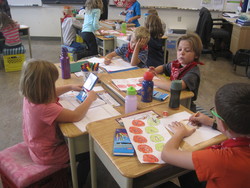 Students have been busy all around the school in the first few weeks. It is great to see cowboys and girls practicing their skills in Mrs. Kirk's class. 

Remember that there is no school for students on Monday. So see y'all Tuesday!