School News
Think of Us on the Bus!
Posted on

September 16th, 2013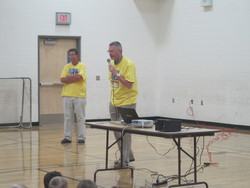 Once again staff and students learned the importance of bus safety and how to evacuate in case of an emergency. Did you know that in the first 6 days of school, there were 5 incidents of people passing buses when their stops signs were out in Palliser? It is a $400 fine and six dermits for those that do this. Remember to think of us on the bus!